"Many women avoid going to the gym because they don't know what to do and feel uncomfortable in that environment. As a personal trainer I teach women how to strength train, giving them the tools they need to workout and the confidence to do it anywhere." -Claire
About Me
I haven't always been a loud and proud lifter of weights and embracer of muscles. I was insecure and ashamed of how I looked. I was always trying whatever it took to be skinny. For years I would wake up at 4:30 in the morning to rush to the dreaded 5am spin class, spinning like I could escape my life. I went back to that gym after work to lift weights, clueless about what I was doing, embarrassed about it, terrified to ask for help. I did this and more in hopes that if I did enough it would make me small enough to be acceptable.
When I was working as an administrative assistant at an IT company I would eat lunch in my car salad balancing on my knees in front of the steering wheel, and watch these cool people work out at a cool gym. I so desperately wanted what they had but I was too awkward to dare check it out. Lucky for me a coworker had quit his job and was now working there as a trainer. And after many dry salads in my car, I eventually took a very scary walk over there to talk to him.
I signed up for his personal training, forking over a gut-wrenching amount of money I didn't really have, because I wanted what these people had. My trainer was kind, patient, teaching without condescending, guiding me through workouts I never dreamed of being able to do. And I switched. From wanting to be smaller to wanting to be stronger. I felt powerful like I could stand up for myself, speak for myself. My trainer teaching me how to lift heavy things did more than make me strong, confident and independent. It gave me back the most precious thing I had lost over so many years . . . Me.
I decided to follow in my mentor's footsteps, using what I had learned and experienced to help other women on their path to self discovery. My approach is through kindness, understanding and empathy for the struggle many of us face. If you're looking for someone to yell "drop and give me 20!" you've come to the wrong place. But if you need guidance with compassion then you may have found your safe space.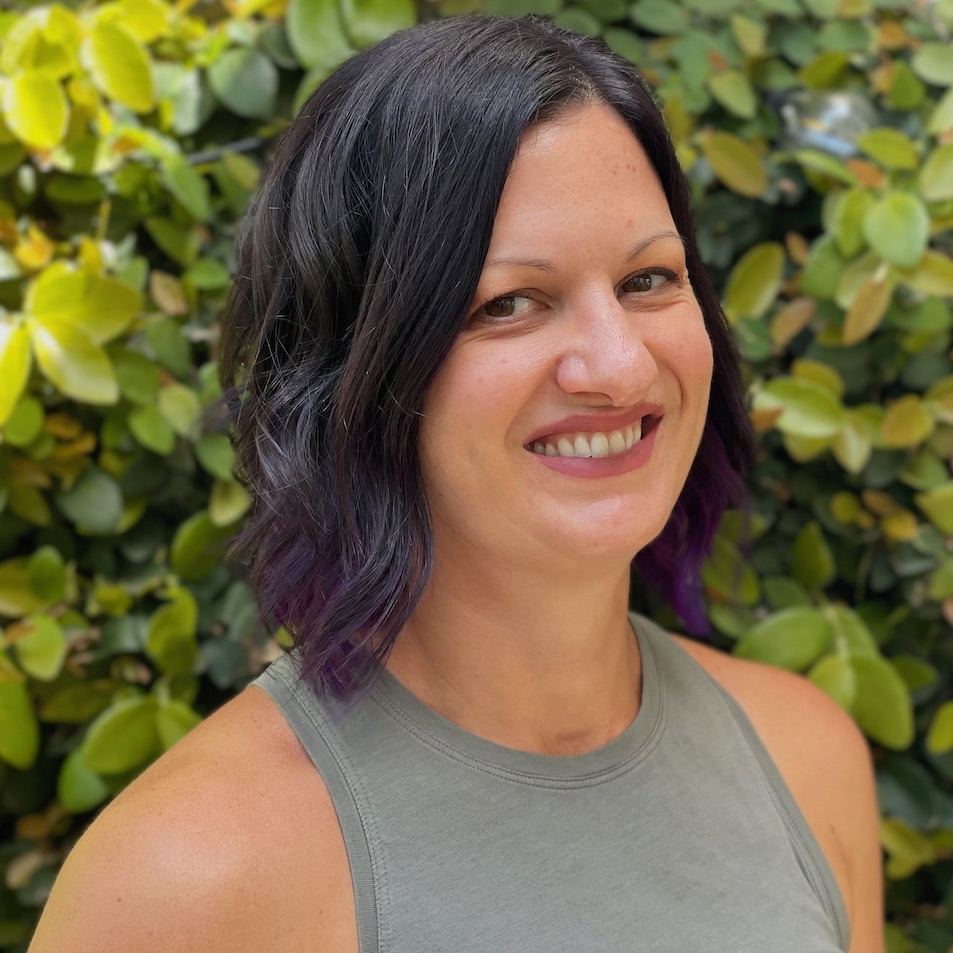 Claire Becker
NSCA Certified Personal Trainer
Certified Prenatal & Postnatal Coach
Certified Precision Nutrition Level 1 Coach
Personal Training
Work one on one to focus on your specific goals and needs with full individual attention to you. The hour session will include a structured warm up to prepare your body for the workout for that day and exercises designed specifically with your goals in mind. Focus on improving your athletic training or just get generally fit for a better lifestyle.
As a certified pre- and postnatal coach, I can teach you to exercise properly and prepare your body for pregnancy and delivery. I will also help you safely return to activities post-pregnancy.
Private Session
$80/session
A 60-minute training session that will leave you feeling strong
Flexible, pay-as-you-go option
Bring a friend for no extra charge

New Client Special
3 sessions for $199
Your first three (60-minute) sessions are just $199 (Regularly $240)
Includes free initial assessment
Refer a friend and get a free session!
Online Training
Prefer to do things on your own time but need a little help in the process? Then online coaching could be for you.
Specialized workout programs designed for you with your goals in mind will be sent on a monthly basis delivered via a customized app. Weekly check-ins on progress, questions, concerns, or virtual high-fives on how awesome you're doing will keep you connected and on track.
What is Claire Conditioning Online Training?
Traditionally, people look to a personal trainer located near them, spend an hour at a time at a premium price, then repeat 2-4 times a week. This is a great model for some, but very limiting for others. Many people simply need guidance and accountability without the one-on-one sessions. This is where online training comes in. After having a meeting over zoom, phone call or whatever method works best for you, discussing your goals, injury history, exercise experience and interests, I design a personalized exercise program for you to do on your own. We can do another virtual session to review the exercises and answer any questions as needed. As you go through your program, we keep in touch to make sure the workouts are working for you. You'll get new workouts every 2-4 weeks, depending on your experience and goals.
What are the benefits of online training?
While we won't be together during your workouts, you get all the benefits of a professional personal trainer who's got your back. The program will be specifically designed for you. And when an exercise isn't feeling quite right, I'm there to offer a substitute that does work. When you are learning the movements, I am available virtually to review your form and give any coaching when needed. I care about you and your progress, and I am with you every step of the way.
What's the difference between this and getting a workout off the internet?
Sometimes getting a workout from Pinterest or Women's Health works great. But oftentimes we don't know the exercises, have injuries that keep us from performing an exercise, or don't know how to progress to the next level. Working with me gets you an individualized program that changes when needed. And we get chat with each other and give virtual hugs or high fives, which is super awkward to do with a Pinterest page.
What does working with you look like?
First, you'll tell me about you, your goals, and your current life situation in a few simple forms. Then we have a chat about your answers and create your individualized game plan. This includes how much support you need with scheduling, habits, preferred frequency and length of your workouts, exercise coaching, and what equipment you have and might possibly need to get if you don't plan to go to a gym. Everything is designed with you and your preferences in mind. Once you're ready for your program you are off and running. We will have weekly check-ins via Google Forms to make sure the workouts are going well, with an option to schedule a call or zoom session. In the meantime I am always available for questions, concerns, pet pictures, bragging about your accomplishments, or whatever is coming up for you. Based on how the program is working for you, we can schedule a chat to go over the next batch of workouts. You'll get new workouts every 2-4 weeks depending on your experience and goals.
Do you have a refund policy?
Unless something unforeseeable happens, I do not refund for a month in progress. I do ask for a 3-month commitment, to be paid monthly, but things happen so if you need to bail early we can discuss.
Online Training
$199/month*
* Minimum 3-month commitment, billed monthly
Initial assessment
Programs designed specifically for you
Bi-weekly check-in calls
Support through Fitness App or Email
Optional nutrition coaching for an additional $149/month
Nutrition Coaching
Coaching to help you transform your current diet into a successful, simple, and sustainable method of eating using a habit-based approach
"Claire's coaching style is the perfect combination of encouragement and empathy." - Satisfied Client (Read the full client testimonial)
Nutrition Coaching
$199/month
Add individualized nutrition coaching to help you lose weight, feel better, and implement new habits to improve your health
Minimum 3-month commitment
Ready to Get Started?
Get your free consultation and movement analysis. Simply let me know that you're interested by clicking the button below and filling out the request form.
Benefits of training with Claire:
Free consultation and fitness assessment
Save money when you and a friend train together
Work out in a private garage gym with no prying eyes or sharing equipment
Referral program - Refer a friend and get a free private session!
Request Your Free Consultation Now!
Physical Activity Readiness Questionnaire
General & Medical Questionnaire
Proudly Serving San Diego, California
My training is focused on the following communities: Carmel Valley, Del Mar, Rancho Peñasquitos, Sorrento Valley, Fairbanks Ranch, Black Mountain Ranch, La Jolla, Solana Beach, Torrey Pines, UCSD, Rancho Santa Fe, Encinitas, Cardiff, Torrey Highlands, Torrey Hills